Need to make a will but don't know where to start?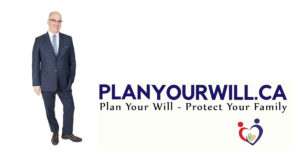 Do you
need to make your will
but don't know where to start?
Making a will is one of the most important things you can do to
Protect Your Family.
Call Now (416) 863-1300
Without a will, you lose control over your estate. A government formula dictates who receives your assets, and you have no say, in who will manage the business of your estate. Typically, people who don't have wills also have not planned for potential loss of capacity. What happens in you can no longer manage your finances or personal care decisions due to medical condition?
You know all of this, yet for whatever reason, you have not done this yet.
Trust me, you are not alone. Over 50% of adult Canadians do not have a will. People have every excuse in the book ranging from lack of time, cost, lack of understanding of the process, to out and out superstition.
We here at PLAN YOUR WILL, a project of the Law Office of Stephen Offenheim have the solution. (well not for the superstition part, that you will need to work through on your own.)
Our FAMILY PROTECTION PACKAGE for COUPLES is an affordable, lawyer involved process, that allows you to efficiently and thoroughly prepare your will and powers of attorney with the guidance of a lawyer throughout.
The process is simple. You complete our easy to use online questionnaire. Set up an in-person appointment to review the answers, and to go over potential money saving planning, review and approve a draft, and then return for a signing.
Our clients consistently inform us that the process is simple, and easy, and that they feel a huge sense of relief knowing that they have taken the steps to protect their family. You will sleep better knowing that your family is protected.
Call Now (416) 863-1300
The Law Office of Stephen Offenheim was founded in 1995, and we have spent countless hours refining our process to ensure the highest level of professionalism and efficiency in the completion of these documents. Your time is valuable. We don't waste it.
THE FAMILY PROTECTION PACKAGE is a simple, affordable plan that
• Assists in Preparing wills and powers of attorney in an efficient affordable way
• Provides Legal Counsel and money saving solutions where applicable
• Support every step of the way. You are not alone. The entire process is guided by experienced Toronto area lawyers.
OUR CLIENTS HAVE THEIR SAY:

My husband and I have two young children and the idea of even thinking about a will was daunting! However, after having our second child, this had been on my mind, I did not even know how to start; I got in touch with Stephen Offenheim and we were able to complete the entire package quickly and with ease. This gives us peace of mind that our children will be taken care of, we are glad we did it! Thank you Steve.
– Noemi, Toronto, Ontario
Call Now (416) 863-1300
Our lawyers are experienced, compassionate, and knowledgeable and guide your through every step of the process, ensuring the exact estate plan that is right for you.
Here's what you Get in the FAMILY PROTECTION PACKAGE for COUPLES
• 1-2 hour review with a Toronto based lawyer
• Two wills prepared by a lawyer
• Supervised signing session.
In addition to that you and your partner will receive
• A continuing power of attorney for property
• A power of attorney for personal care.
The cost for this package is only $699 plus HST.
This price is available for a limited time only, so please don't delay.
If you would like us to send you our online questionnaire, to assist you in the process of making your will,
Appointments are available at our downtown office at 200 University Avenue, in Toronto, or at Dufferin and Lawrence.
If you would like to set up an appointment or have any further questions, please call at (416) 863-1300 or email at [email protected]
Call Now (416) 863-1300
email: [email protected]