Wow, that was no as bad as I thought it would be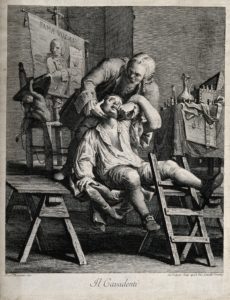 Virtually every time I meet with people to make their will and powers of attorney, there is almost a palpable sense of relief when it is done.
So many people say to me "wow, that was not as bad as I thought it would be". People seem to store going to a lawyer to make a will, in the same part of their brain as the feelings associated with going to the dentist. Dread, and Fear.
Most dentists I know, are actually quite good. The pain is not nearly as bad as people fear. Making a will is the same.
Yes, it takes a little bit of time – but probably not as much time as you fear.
Yes, it costs money if you use a lawyer – but probably not as much money as you fear. The Law Office of Stephen Offenheim – www.planyourwill.ca Offers Packages for a will and power of attorney for as little as $399.
Anxiety is understandable. We are talking about death. We are talking about awful things. We need to organize finances. So I totally understand why people put it off.
It is so important not too. We do everything we can to answer all questions and to make it as painless as possible. Unfortunately the Rules of Professional Conduct do not allow me to medicate you in the way the dentist does, but we do what we can, to put you at ease.
If you have any questions and would like to ask a lawyer, set up a free phone consultation at www.calendly.com/planyourwill, or send an email to [email protected].
Plan Your Will
Protect Your Family